https://glencaring.com/wp-content/uploads/2017/05/Glencaring-Logo-2-2.png
0
0
Patricia
https://glencaring.com/wp-content/uploads/2017/05/Glencaring-Logo-2-2.png
Patricia
2021-12-21 09:19:02
2022-01-13 17:49:19
Protected: Job Application Template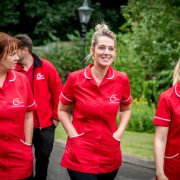 Glen Caring is seeking to recruit a Social Care Staff Trainer to provide in-house training in Omagh to our growing workforce of care assistants. Our care assistants provide a wide range of social care services to our clients, across the Western Trust and Northern Trust regions.  
We want to both maintain and develop skill levels amongst our workforce and to ensure all training is in compliance with all regulations.  For this reason, we wish to expand our in-house training services by creating this new post.  
About the Social Care Staff Trainer Post:
This is a flexible, part-time vacancy of approximately 35 to 50 hours per month, depending on the needs of the business. As the Social Care Staff Trainer, you will be responsible for developing and delivering a wide range of training courses.  Such courses include Full Induction and Manual Handling training in compliance with regulatory standards. The training for care assistants will be offered at our newly refurbished training room in Omagh. 
Essential Requirements For This Post:
Applicants must be over 18.
Applicants must be able to demonstrate previous experience in delivering training courses.
Applicants must have Maths and English GCSE qualifications or equivalent.
The successful applicant should also have a creative and enthusiastic approach, as well as strong communication skills. Glen Caring will provide full training and all the resources required to carry out this role. 
About Glen Caring
Glen Caring has been providing home care services since 1995. Today our team of trained carers and office/management staff enable our clients to remain at home with confidence and reassurance.  With the help of our care assistants, our clients can enjoy an improved quality of life.  So, they can live as independently as possible in the community they know and love. 
All staff receive a full training induction before starting work and we will support them to gain accredited qualifications. The training and qualifications will develop them professionally and teach new skills.  You can find out more about Glen Caring here.
Services Glen Caring Provides
At Glen Caring, we offer a range of social care services to clients who require care at home to maintain both their health and their independence.  These services include everything from meals and household duties and shopping to personal care and companionship. We offer our services in many different ways as follows: 
Self Directed Support – which offers clients the  'choice, flexibility and control' to take charge of their own care package

 

Private Home Care – home care packages customised to meet the needs of any individual or family. 

 

Specialist Care – such as dementia care, palliative care and end-of-life care

 

Respite and Sitting Services – these offer clients to enjoy a caring and fun experience while also providing their families with the support they need to take a

much-deserved

break.It

includes e.g. suitable minibus for the transport of service users offering day trips for example shopping, cinema, library, concerts – along with weekend breaks. It also includes

sitting services and over night packages are designed to offer support and reassurance for clients and their families. 

 
You can find out more about Glen Caring Services here
How to apply to the Social Care Staff Trainer Post:
If you would like to know more about the Social Care Staff Trainer role, or would like to request an application form, please contact Leah or Lisa on 028 8225 2666 or on hrglencaring@gmail.com. 
Completed application forms can be returned to the above address. 
https://glencaring.com/wp-content/uploads/2018/08/DSC_9533.jpg
599
900
Trish
https://glencaring.com/wp-content/uploads/2017/05/Glencaring-Logo-2-2.png
Trish
2018-08-14 16:15:51
2018-08-14 16:15:51
Social Care Staff Trainer Required in Omagh