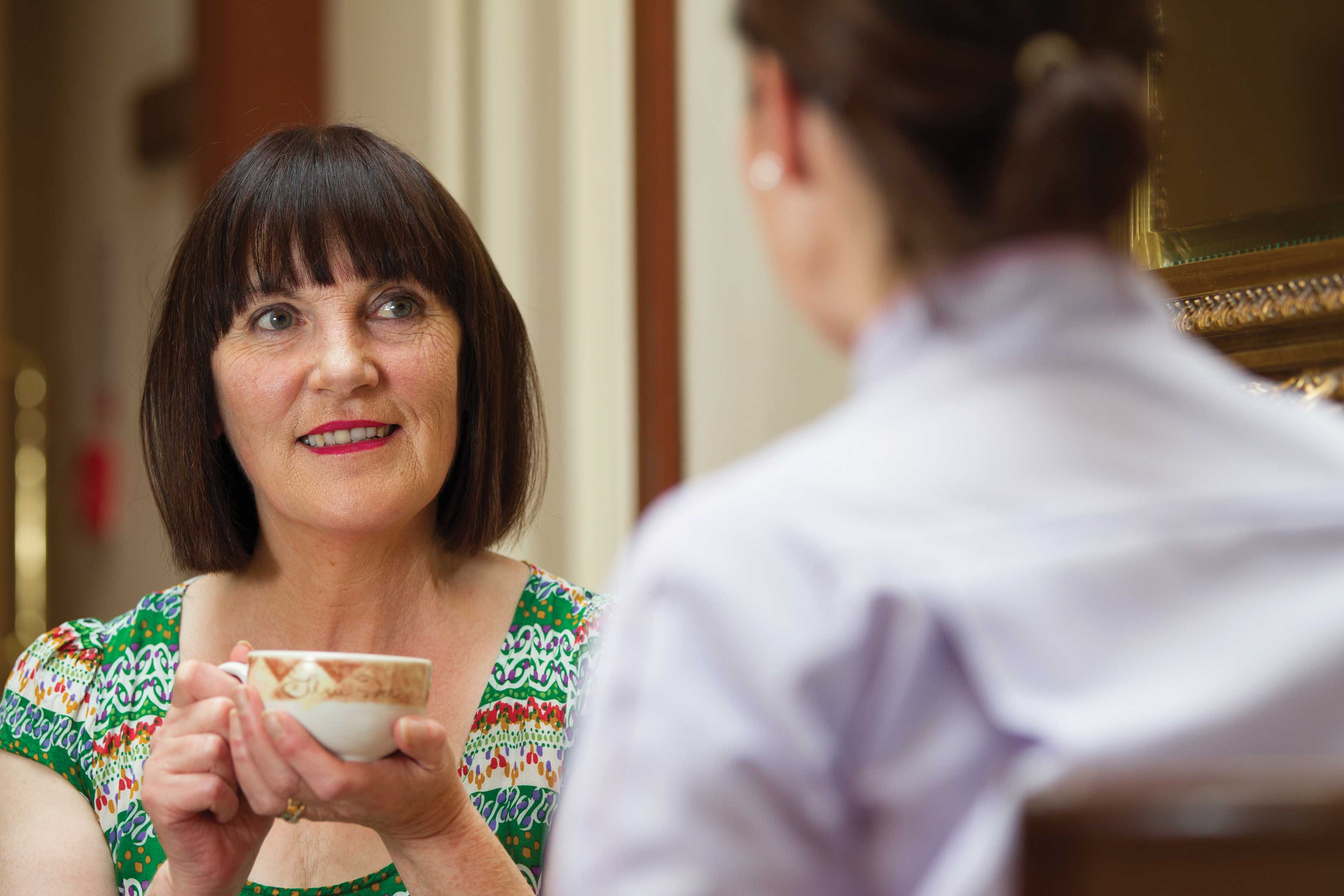 Glen Caring – 20 years of care in the home
At Glen Caring, we've been providing care in the home since 1995. Today our 340-strong team of trained carers and management staff enable people of all ages and abilities to remain at home and maintain their independence by providing holistic care that is person-centred.
What this means for each client is that we carry out an assessment process so we can develop an individual care plan; then we find the right carer for you – someone who is a good match for your  individual needs and who will fit in to your family/household.  Our carers are available 24/7 and we can offer all day and night care packages when required.
"A good day for us is when you've had a great day"
Our service covers counties Tyrone, Fermanagh, Derry~Londonderry and Antrim and our clients have a range of different needs: age-related ability and mobility issues, dementia, learning difficulties, disabilities, long-term or short-term illness, mental health,  brain trauma, spinal injuries, and life-threatening or terminal illness.  We also provide respite care for relatives caring for a family member in their home.
Quality of care
The quality of our care is our primary concern, and drives the holistic approach on which we base our service.  As an organisation and as individuals, we put the needs and preferences of service users foremost, working to maintain their privacy, self-esteem and dignity at all times.
It's an approach that continues to drive our growth. Because, even in these times of cutbacks, we're developing and innovating:
Developing our people, supporting their growth, helping them to achieve qualifications and empowering them to deliver the best care possible
Innovating news ways of caring, providing support that maximises quality of life, planning resources carefully and effectively and seeking to always improve continuity of care.
The Western Health and Social Care Trust commission us to deliver high quality services to their clients. We are registered with RQIA and inspected by them annually (our inspection reports can be accessed via the RQIA website).
Our Vision:
"Our aim is to provide Holistic Care meeting the physical, psychological and spiritual needs of all those we care for at home, irrespective of health status, ability, race, religion or culture.  We put the needs and preference of our clients foremost, maintaining their privacy and self-esteem and dignity at all times."
Our Services
Whether you are looking for care for yourself or for a loved one we will discuss and devise a holistic care plan which meets the individual needs of our client. Some of the care we offer includes:
A 'good morning' call for clients as a start to their day.
All aspects of personal care which includes – bathing, showering, full body washes, toileting and oral hygiene.
Our carers are trained to assist with stoma care, catheter care, PEG feeding and spinal injury care. (See carer training).
We will ensure client's skin care is of a high standard to avoid skin breakdown and infection.
We help to remind, prompt and administer medication for clients while complying with our medication policy.
Prepare and serve meals and drinks throughout the day.
We carry out light household duties which can include – hovering, dusting, laundry and many other services.
Assisting clients with their daily or weekly shopping tasks by doing the shopping alongside the client or we can take a list do the shopping and pack it away.
We offer respite services/schemes to enable care providers (e.g. family members) to have a short term period of rest and recuperation.
Our carers provide social support and will endeavour to enable all clients to remain as independent as possible.
Our carers are available 24/7 and we can offer all day and night care packages when required.
This is not an exhaustive list of services we provide, so if you require any other care, need more information or wish to book an appointment, then please don't hesitate to contact us.
https://glencaring.com/wp-content/uploads/2015/08/glencaring-About-blog.jpg
2333
3500
Trish
https://glencaring.com/wp-content/uploads/2017/05/Glencaring-Logo-2-2.png
Trish
2015-05-20 11:26:42
2017-02-16 16:37:17
Glen Caring – 20 years of care in the home