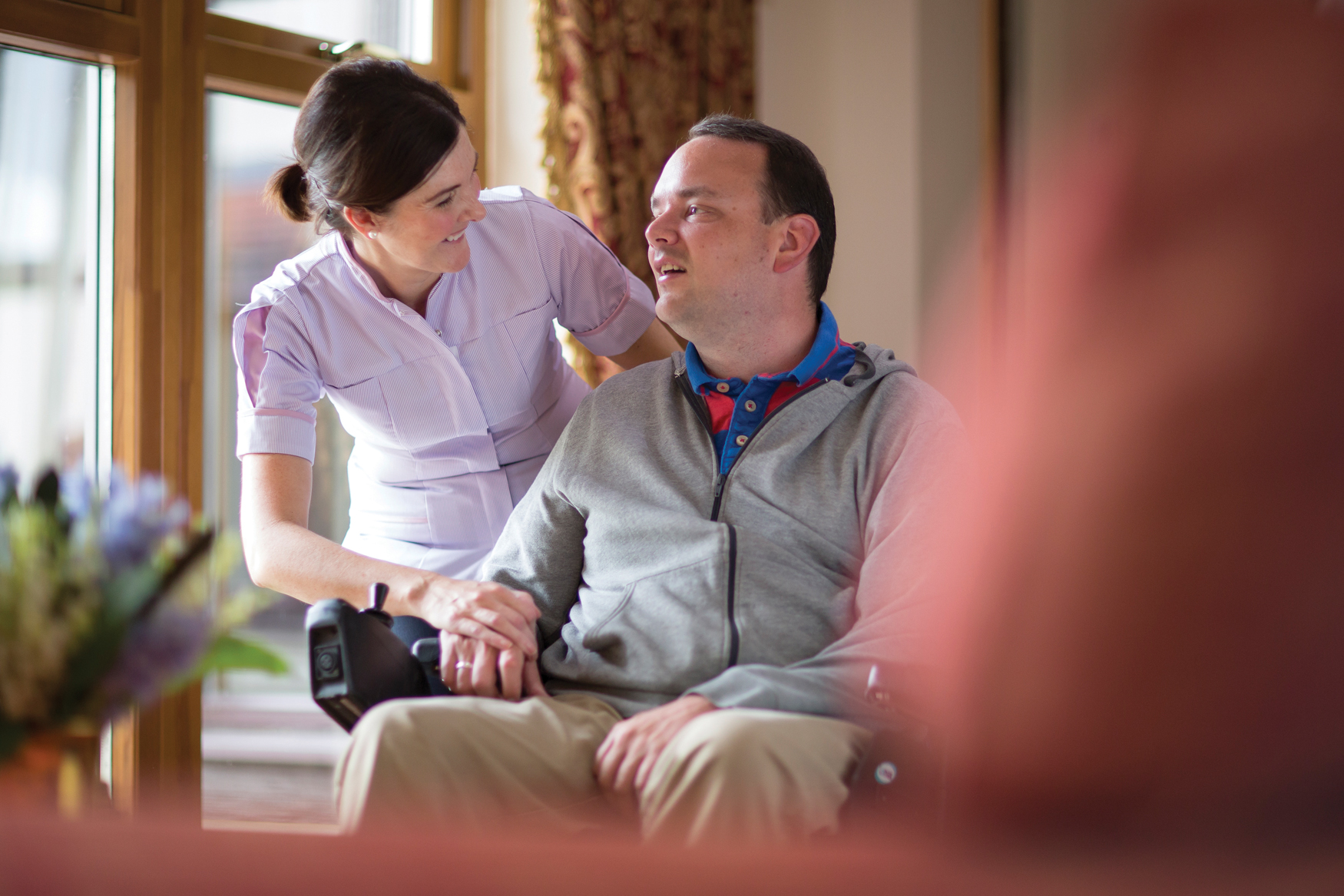 Family Carers Struggle With Self Directed Support
Carers in the North West are struggling to access new forms of social care, says local agency Glen Caring.  The Western Trust must act now to put the new Self Directed Support system fully in place for the region.
"The current difficulties are taking too big a toll on carers," says Glen Caring Manager Linda Beckett. "They are under pressure already looking after their loved one."
The Self Directed Support (SDS) system is supposed to offer people a bigger say in how their care is delivered, says Linda. "But the Western Trust, for example, doesn't yet have staff in place to administer the new Managed Budgets option. This was supposed to be in place by 1st September."
"Also, there is supposed to be register of regulated care providers, so that people can choose the right care agency to meet their needs."
How Should Carers Get Self Directed Support?
Linda explains that there are three main ways for people to access care within the new SDS system: Direct Payments, Managed Budgets or the traditional route where your key worker accesses care for you.
Under the Direct Payments option, you receive an amount per week and effectively 'buy in' the care yourself. "This provides lots of flexibility and control and gives carers a customised package of care."
"But this option doesn't suit a lot of elderly people, because they don't want to set up the required separate bank account and they don't want to take on the role of employing people to provide care. Linda says elderly people should have the option to use the Managed Budget system, where the Trust manages the budget and the service user can choose who provides the care. "But it's not operational yet in the Western Trust."
Problems Accessing Self Directed Support
Linda cites cases of people in the region who are suffering as a result of the delays in putting key elements of the new system in place. She says William of Dromore is caring 24/7 for his wife who has dementia.
"He is supposed to be getting 6 hours of respite care a week using the traditional route of social care from the Trust. But at present he is lucky to get 3 hours, as carers from the Trust are not always available. SDS would give him the option of sourcing care for himself.
"He doesn't want the added responsibility of the Direct Payment option. However, the Managed Budget option would allow him to tailor the care around his needs – with the Trust taking responsibility for the contract.  This is perfect for carers like William as they get the respite care tailored around their needs. But the Managed Budget option can't be used at present because the Trust don't have staff in place for it".
For those who can manage the Direct Payment option, Linda says it offers them lots of flexibility. She cites the example of a young physically disabled person being cared for at home by their mother. "The Direct Payment option can offer young people the opportunity to attend university, attend day courses go to swimming classes or on cinema trips. It also offers room for some respite care for the main carer, so she can go shopping or just have time out to recharge."
Gaps in Self Directed Support Must Be Addressed
But because there is no Register of regulated care providers, carers find it hard to find the right agencies. "They have to do all the research themselves. Then they must find the right agencies to deliver the package of care for their wants and needs. That's a big burden to put on a parent who is already overburdened and it's simply not fair," says Linda.
Unless these gaps in the system are addressed, carers and their loved ones are going to suffer, added Linda. "We've been providing social care in this region since 1995. We are all too aware of the barriers people are facing accessing the new SDS system."
She says people need more information and advice. "So this is part of the reason why they are opening new offices in the region over the next week."
"Our new office in Ebrington is opening on Friday 24th November, 02871885188 9-5 Mon-Friday. Also, our new Ballymoney office is opening Wednesday 29th November, 028 77722591. If you want advice or information about the new social care options, call us or drop in for a chat."
https://glencaring.com/wp-content/uploads/2012/11/glencaring-16-small.jpg
1167
1750
Trish
https://glencaring.com/wp-content/uploads/2017/05/Glencaring-Logo-2-2.png
Trish
2017-12-04 13:12:23
2017-12-04 13:13:43
Family Carers Struggle With Self Directed Support