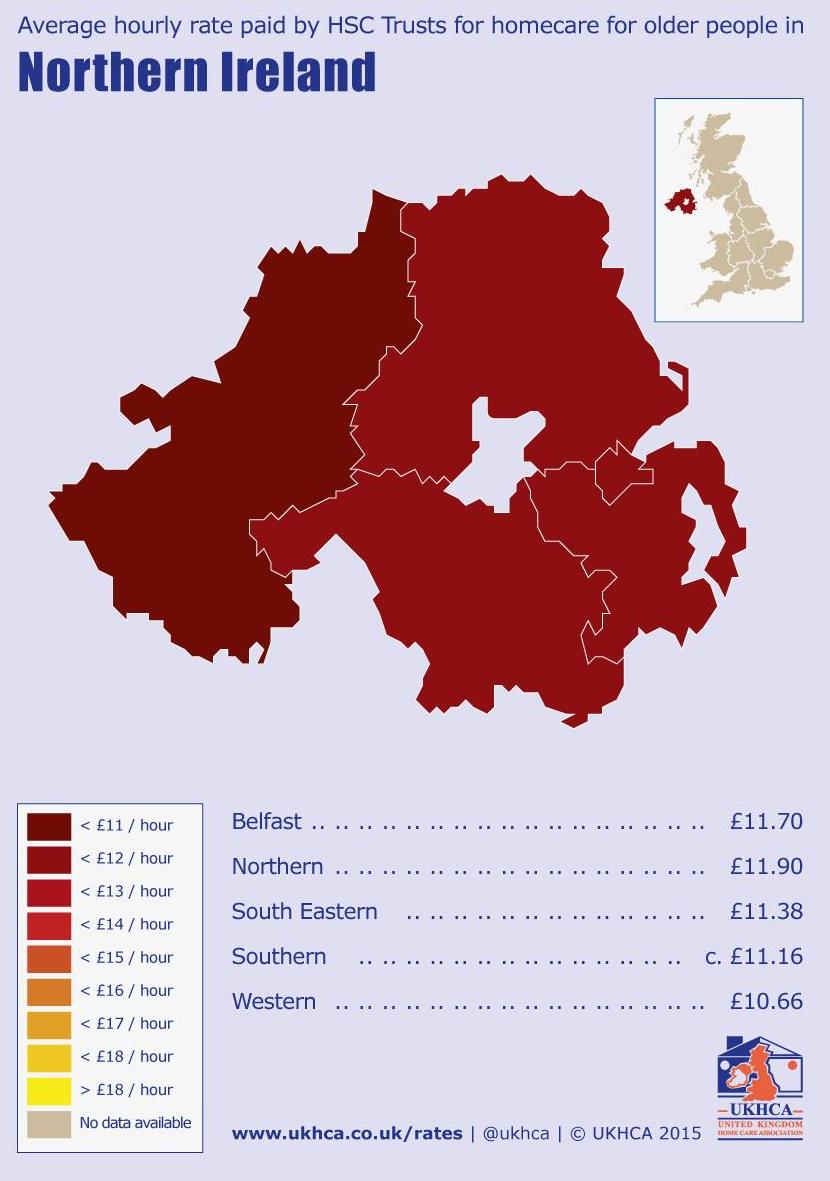 Can Home Care cope with the Living Wage?
Here at Glen Caring, we have been pioneering the concept of paying our carers in Omagh, Derry~Londonderry, Strabane and Limavady a wage that better reflects the job they do. In fact, we've been doing so for years, following the increasing load of responsibility expected of carers as a result of Government  initiatives such as "Transforming  Your Care  2011."  We welcome the fact that a Living Wage has finally been taken on board by the Chancellor but he has to do his sums properly!
In order to pay carers more money, home care agencies need to be paid more money by the health and social care trusts.  If not, how can caring agencies hope to maintain a high quality service, if we are expected to absorb the extra cost involved?
The UK Homecare Association (UKHCA) has already published an open letter to the Chancellor of the Exchequer, supporting the National Living Wage, but calling for action to ensure that the costs are fully funded by government – an estimated £753 million for the whole UK in the first year alone.
Quite rightly, the public demands quality care for elderly and disabled people, and those with dementia, as evidenced by the high level of concern when the media spotlight focuses on the decline in care, or where poor care or neglect is exposed.  Such poor examples of care are partly due to lack of funding. Where social services cut back on care instead of accommodating person centred needs then agencies become unable to comply with everything that is expected of them. It's a bit like going to McDonalds and expecting a gourmet dinner- you get what you pay for!
At a time when the older population is growing, when demands on family carers are increasing, and when society expects a better deal for those with disabilities, taxpayers deserve an NHS  COMMUNITY care system (which is sustainable and realistic). Now is the time to ask how standards can be raised, rather than threatened, if funding is squeezed tighter than the current levels.
Our concerns focus on the following issues:
Attracting motivated staff
Supporting ongoing training – essential to maintain quality of care
Retaining staff
Funding the development of caring agencies to respond to growing and changing needs
At present, home care agencies in this Trust area are paid an average of £11/hour to provide care for elderly people in their homes (see map) the lowest rate in the UK. In order for the same level of care to be maintained, this would need increase substantially. It's time to talk about how this can be achieved. Let the debate begin……
Maureen Christodoulou, Operations Manager, Glen Caring
https://glencaring.com/wp-content/uploads/2015/08/NI-Homecare-Deficit-Map-3.jpg
1181
830
Trish
https://glencaring.com/wp-content/uploads/2017/05/Glencaring-Logo-2-2.png
Trish
2015-08-19 12:13:13
2017-07-06 10:21:50
Can Home Care cope with the Living Wage?